Jim McMahon launched Sweetwater LLC
in September 2002 after an extensive search for a business that he could operate from his home in southern Utah, where he lived at the time. Sweetwater provides home water purification systems to health conscious consumers.
Jim studied ecology and animal behavior at the University of Illinois. He has worked in the environmental field since 1974 when he launched one of the first recycling collection programs in the country. He worked in recycling in Seattle for many years, launching several successful business ventures and crafting Seattle's first recycling strategy. One element of this was the first intentional variable collection rate structure in the country. In 1987 he took a one year sabbatical in the French West Indies.  Upon his return to the states, he moved to Denver where he began working as a freelance writer and sought a way to work with rivers, since he had long been attracted to flowing water.  In 1995 he got a chance to launch The Nature Conservancy's Mackinaw River Project in Illinois.  Then, in January 1999, he was able to return to the West when he accepted a position with Grand Canyon Trust, working on the Virgin River in southwest Utah. While working for GCT Jim led an effort to identify the cause of cottonwood decline in Zion National Park.
Jim has authored an essay reflecting on the development of recycling entitled 'Closing  The Loop' in the book The Next West, published by Island Press in 1997.  While living in Denver he wrote policy papers and opinion editorials on western land use issues as a senior fellow for Independence Institute, a non-profit think tank. He has also published numerous articles, editorials, and short fiction.  Jim holds a BS in Ecology from the University of Illinois, coursework toward an MA in Deep Ecology from Naropa Institute in Boulder, CO and has extensive training in river ecology.  He studied the ancient energy healing methods of the Quechua Indians of Peru with the Four Winds Society located in Park City.  In addition, Jim has been researching his Irish roots and obtained Irish citizenship.  Jim has an active yoga practice, eats organic food, but loves a good margarita.  Someone once said that Jim has a passion for learning and is always up to something.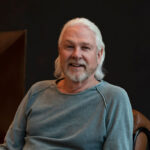 He has a son, Emrys, and a daughter, Jacqueline.  He works from home outside of lovely Durango, Colorado.  'Life doesn't get any better than this…'
Learn more about the home water purification systems sold by Jim
Or find your water quality report and call him at 866-691-4214 ( M – F: 9 AM – 5 PM Mountain time only)
Contact Jim at:  jim @ cleanairpurewater dot com