An Amoeba in tap water kills woman in Seattle. How can you protect yourself?
The death of a woman in Seattle from an amoeba in her tap water has people wondering how to protect themselves. This is apparently the second infection in Seattle from granulomatous amoebic encephalitis (GAE), one of three brain eating species of Amoeba known to exist in the US. There have been an estimated 109 known infections in the US since 1974. Ninety percent were fatal.
This woman is thought to have used filtered tap water in her neti pot, then pouring the water in her nostrils. This is generally done to rinse the sinuses with salt water, as during an infection. Others have died from simply swimming in infected bodies of water. In this case the state Health Department is saying that this amoeba was not present in treated city water, though the actual source of the water was not identified.
The people I work with have been asking questions about the use of water filters to protect themselves from this albeit somewhat rare possibility. Here are some facts:
Amoebas often live in water. The common amoeba, Amoeba proteus is between 250 and 750 microns. That is fairly large. There are three different brain eating amoebas known to exist in the US. The one that killed the Seattle woman is Balamuthia mandrillaris and it is thought to be about 20 microns in size.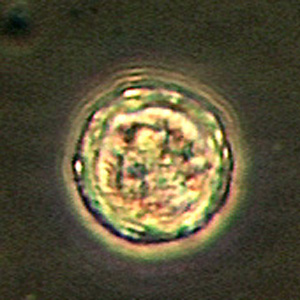 Kitchen water filters come in all shapes and sizes. My Kitchen Defender filters down to 1 micron in size, therefore in theory it would provide protection from anything larger than that.
Reverse osmosis purifiers employ a semi-permeable membrane which removes all manner of minerals and a wide variety of contaminants from water and would in theory offer protection.
Ultraviolet light can be used to kill bacteria, cysts, amoebas, and viruses in water as long as that water meets certain parameters that allow the UV to function properly. It is my preference to use UV light for the whole house. I would use a 5 micron prefilter, my Urban Defender whole house water filter, followed by a sterilizing UV light.
When using a neti pot, be sure to follow the directions, which suggest that you boil any water you are using beforehand. I would use filtered tap water and prepare it for use by boiling it in a tea kettle and then letting it cool. The addition of salt is often recommended for cleansing the sinuses.
Amoebas, cysts, bacteria, and viruses are all around us. They are part of the natural environment. As you can see from the number of incidents cited above deaths or harm is rare, but the possibility does exist. Tap water contains other harmful contaminants such as known carcinogens. When choosing a water filter it is advisable to first study your local water quality report in order to learn what contaminants are present in your water. The quality of water sources varies widely across the US. Then buy the filter that removes the contaminants you know to be present.